Imagen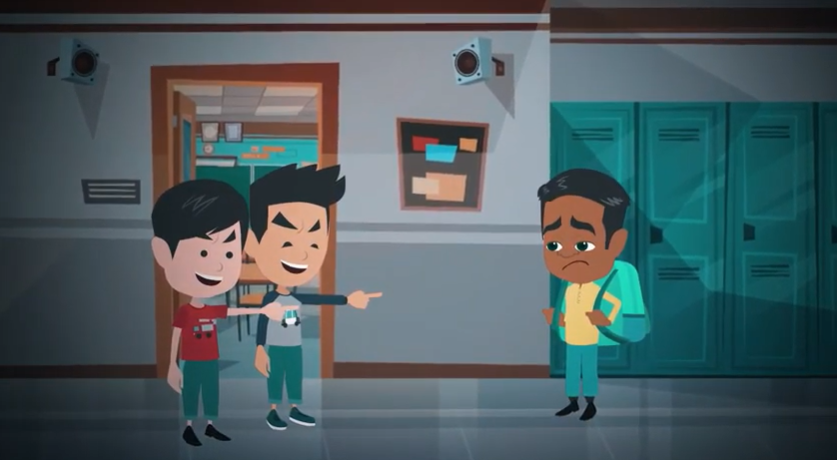 Schools across the country are gearing up for a few weeks off for winter break. This can be a great time to check in with your child and talk to them about their experiences with bullying and cyberbullying. You may have stories to share with them about how you handled bullying as a child or teenager, too. To help you start the conversation, explore resources like our new, short animated videos that show how different young people overcame being bullied in middle school.
How to Talk about Bullying with your Child
One important step to prevent bullying is talking to your children. According to the Substance Abuse and Mental Health Services Administration, spending just 15 minutes a day talking to your child helps prevent bullying and reassures them they can turn to you when they have a problem.
Our new animated video series is based on real experiences. You can watch these video stories with your children to prompt a discussion about bullying they've experienced or witnessed. You can ask questions such as:
Have you witnessed any bullying like this?
Who has been bullied? Have you ever bullied anyone?
Have you ever been bullied?
Why do you think the children who are bullying them (or you) are doing it?
Do any adults know about the bullying incidents?
What do you think can be done to stop it?
You can also share information with your child about what they can do when they witness bullying or cyberbullying.
---
It's Not About Me: A soccer player looks back on middle school when he was bullied because of his ethnicity and how he handled it.
---
One Good Friend: A restaurant worker looks back on middle school and how she was bullied as the new kid and how making one friend helped her get past the bullying.
---
To Be or Not to Be Seen: A college students looks back on middle school when she was bullied because of her weight and how joining a theater club helped her overcome her self-consciousness and get past the bullying.
---
Getting into the Game: A high-school graduate looks back on middle school when she was bullied because she uses a wheelchair and how joining new activities helped her make friends who defended her from bullying.
---
Back on Track: A college student looks back on middle school when he was cyberbullied for being perceived as gay and how telling his dad and the school helped stop the bullying.
---
Watch more videos about bullying with your children.